Our Services Include:
For all your commercial truck repair and rental needs, count on Peninsula Truck Repair and Rental.
Commercial Truck Repair and Rental

If you're in the San Francisco Bay Area and need commercial truck repair or rental, count on the best. Count on Peninsula Truck Repair. Our truck repair and rental service offer some of the best price in the industry without ever sacrificing on quality. Our technicians are highly experienced and well trained. Our team understands that part of the job entails quality customer service and workmanship. It's the reason we've been in business for over 25 years.
• Collision Repairs
• Mechanical Repairs
• Frame Straightening
• Brake Service
• Computerized Tire
• Mounting and Balancing
• General Maintenance
• Tire Service and Rotation

• Towing
• Oil Changes and Tune-Ups
• Computerized Diagnostics
• DOT & BIT Inspections
• Electrical Repairs
• Windshield, Window, and Sunroof Replacement


•

Wheel Alignment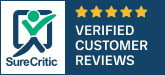 Please visit Peninsula Truck Rental here:
http://peninsulatruckrental.com/
All of our customers receive personal attention. One solution doesn't mean it's the solution for everything. Our commercial truck repair service is customized for every situation we encounter. If you need a replacement truck we offer full line of commercial rental trucks.
We are here for our customers 24/7 with 24/7 roadside assistance. No matter what time it is, if your truck breaks down, we will be there to help you.